Buying Is Now 26.3% Cheaper Than Renting in the US
Monday, August 06, 2018
(Scroll Down to get Your Real Estate News)
"A man will find that as he alters his thoughts toward things and other people, things and other people will alter towards him.... Let a man radically alter his thoughts, and he will be astonished at the rapid transformation it will effect in the material conditions of his life. Men do not attract that which they want, but that which they are.... The divinity that shapes our ends is in ourselves. It is our very self.... All that a man achieves is the direct result of his own thoughts.... A man can only rise, conquer and achieve by lifting up his thoughts. He can only remain weak and abject and miserable by refusing to lift up his thoughts."
~ James Allen, "As A Man Thinketh"
It's so simple . . . the advice given in the above quote . . . and so true. Each of us has the power to elevate the value and quality of our life, simply by "lifting up" our thoughts, by placing our hands firmly on the wheel of positive thinking. Earl Nightingale gave an example in one of his taped programs. He said imagine that you are the operator of a huge piece of earth-moving equipment. You are perched in a small cab, hands on the wheel, and have the ability to move vast amounts of earth. Would you take your hands off the wheel and let it run itself into a ditch?
Your mind, and hence your thoughts, mirror that steering wheel. Through positive thoughts, you guide your life in a direction that produces positive actions, resulting in positive re-actions from others. Refusing to keep your hands on the wheel will quickly deliver you into life's ditches.
Life today is complex. It brings with it many opportunities for negative thinking. They range from the personal early morning "Hurry up, we're going to be late!" to the mid-day business crisis of "The deal isn't going to close!" Another quote goes like this: "Think you can, think you can't, either way you're right!" Again, it's your choice, isn't it?
The next time you feel frustration and doubt creeping into your vocabulary, think of a time when you felt really good about a similar situation . . . then replace the negative thought with a positive statement. As another wise individual once said, "Our lives are what our thoughts make of it."
"Think you can, think you can't, either way you're right!" Make it a great week, it's your choice. :)
Blessings,Sonja
ON THE REAL ESTATE SIDE...
Buying Is Now 26.3% Cheaper Than Renting in the US
Report from Trulia show that homeownership remains cheaper than renting, with a traditional 30-year fixed rate mortgage, in 98 of the 100 largest metro areas in the United States.
In the six years that Trulia has conducted this study, this is the first time that it was cheaper to rent than buy in any of the metropolitan areas.
It's no surprise, however, that those two metros are San Jose and San Francisco, CA, where median home prices have jumped to over $1 million dollars this year. Home values in San Jose have risen 29% in the last year, while rents have remained relatively unchanged.
For the 98 metros where homeownership wins out, 97 of them show a double-digit advantage when buying. The range is an average of 2.0% less expensive in Honolulu (HI), all the way up to 48.9% in Detroit (MI), and 26.3% nationwide!
Below is a map of the 100 metros that were studied. The darker the blue dot on the metro, the cheaper it is to buy there.
In order to calculate the true cost of renting vs. buying, Trulia includes all assumed renting costs, including one-time costs (like security deposits), and compares them to the monthly costs of owning a home (insurance, mortgage payments, taxes, and maintenance) including one-time costs (down payments, closing costs, sale proceeds). They also assume that households stay in their home for seven years, put down a 20% down payment, and take out a 30-year fixed rate mortgage.
Below is a chart created with the data from the last six years of the study, showing the impact of the median home price, rental price, and 30-year fixed rate interest rate used to calculate the 'cheaper to buy' metric.
In 2016, when buying was 41.3% less expensive than renting, the average mortgage rate was the driving force behind the difference. Rates this year are the highest they have been in six years which has narrowed the gap, all while home price appreciation has also been driven up by a lack of homes for sale.
Cheryl Young, Trulia's Chief Economist, had this to say,
"One point deserves emphasizing: The ultra-costly San Francisco Bay Area is not a harbinger for the nation as a whole. While renting may outweigh buying in San Jose and San Francisco, it is unlikely that renting will tip the scales nationally anytime soon."
Bottom Line
Homeownership provides many benefits beyond the financial ones. If you are one of the many renters out there who would like to evaluate your ability to buy this year, let's get together to find your dream home.
______________________________
Please keep me top of mind when you, a family member, neighbor or co-worker needs a professional, honest Realtor to assist them with their real estate needs. I thank you in advance for your faith in me to serve your referrals with the utmost care, courtesy and excellent service.
I'm here to help with all your Real Estate needs, I'm just a call/text or email away.
Sonja Coffee
Your SoCal Trusted Real Estate Expert
Residential / Commercial Realtor
(909)917-8129 - Cell/Text
Email:
sonja@sonjacoffee.com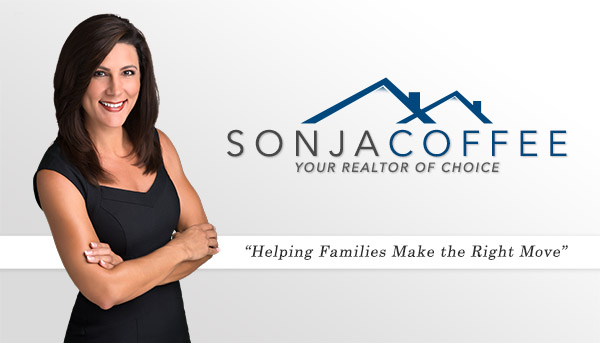 By the way, most of my business comes from referrals. If you know of anyone looking to buy, sell or lease their home or commercial building, please let me know. You can count on me to provide them with the highest level of customer service and honesty! Thank you.