4 Reasons This Spring Market Is Better Than Last Year
Monday, March 25, 2019
4 Reasons This Spring Market Is Better Than Last Year
If you're looking to buy or sell a home this year, now is a great time! Message me today to go over what is happening in the Spring Market and what it means for you.
Please check out my listing below
________________________________________________________________
INSPIRATION FOR TODAY:
"It is best to act with confidence, no matter how little right you have to it."
~ Lillian Hellman
EVALUATE THIS!
So, when was the last test or exam that you took? Or have you experienced a recent evaluation of your work? Many of us, even if we're "the boss," have to go through a periodic appraisal of how well we carry out our jobs. Often, this assessment comes from outside - a supervisor "objectively" examines our performance. But what if you yourself could take the responsibility for your own evaluation?
The trouble with some people is that they give themselves poor grades, sometimes in spite of the fact that others may highly regard their work. Those who lack confidence in their own ability to lead and to succeed often dismiss evidence that clearly illustrates their potential. If you're not happy with your own work, it simply won't matter how others feel about it.
Remember that feelings don't depend on the facts. Feelings actually create the truth. Think of it this way: your feeling of confidence begins with the feeling, and it's that feeling that then creates the confidence! You become self-assured by first believing in yourself. You don't break out of the starting gate, dash first across the finish line, and then begin to believe you're a winner. That's putting the cart before the horse!
Roy L. Smith said, "The man who cannot believe in himself cannot believe in anything else." So choose whatever goal your heart desires, but first choose to believe in your ability to reach it!
Beginning with the belief that you will succeed is the first and necessary step toward achieving your goal. Sometimes you will win and sometimes you will not, that's a fact of life. But as long as you carry your faith in yourself, you'll always possess that potential to win that some people simply lack. They haven't yet realized that improving their performance begins with improving their feelings about themselves.
Wishing you a successful, productive and confident week ahead,
Sonja :)
____________________________
Real Estate News
PRICED UNDER RECENT APPRAISAL!
FOR SALE IN RANCHO CUCAMONGA
4 BED / 2.5 BATH 2,537 SQFT LIVING SPACE
For more info and photos go to:
Please share this listing to someone you know looking to buy in Rancho Cucamonga. Thank you.
______________________________
Please keep me top of mind when you, a family member, neighbor or co-worker needs a professional, honest Realtor to assist them with their real estate needs. I thank you in advance for your trust in me to serve your referrals with the utmost care, courtesy and excellent service.
I'm here to help with all your Real Estate needs, I'm just a call/text or email away.
Sonja Coffee
Your SoCal Trusted Real Estate Expert
Residential / Commercial Realtor
(909)917-8129 - Cell/Text
Your home may be worth more than you think! Check it out here: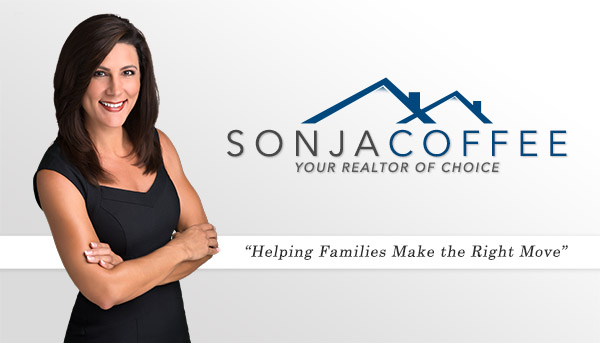 By the way, most of my business comes from referrals. If you know of anyone looking to buy, sell or lease their home or commercial building, please let me know. You can count on me to provide them with the highest level of customer service and honesty! Thank you.